We can ensure our safety by means of setting up IP camera arrays on our home surveillance system. However, finding the camera's IP and its video stream URL one by one takes time and effort. Using ONVIF Device Manager, we can instantly retrieve our camera's stream URL if it supports the rtsp protocol.
Step 1: Download ONVIF Device Manager through SourceForge and install it. It only supports the Windows system at this moment.
Step 2: Execute the ONVIF Device Manager. You may automatically click the video streaming link to retrieve your camera video stream URL (start with rtsp://).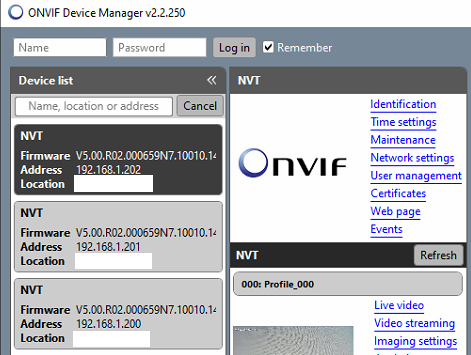 Congratulation! You don't need to enter your router administration page and discover your camera IP address one by one on the local network any more!